41 breeds in total under observation at dog shows
7.6.2018
&nbsp|&nbsp Koiranäyttelyt
Breed Specific Instructions regarding exaggerations in pedigree dogs, the BSI, have been revised. The list of breeds under special observation has been altered. 41 breeds are now listed to be observed. The report form judges fill out after judging has also been revised.
A dog show judge is tasked with evaluating how well a dog matches its breed standard.  How the breed standards are interpreted can, at times, lead judges and breeders to favour dogs that display tendencies towards exaggeration.
The BSI pay special attention to exaggerated breed types as well as each breed's special areas of risk that weaken the dog's fundamental soundness and health. The BSI urge judges not to award the highest gradings to dogs, which display exaggerated features. Considering the issues noted in the BSI enables judges to have a positive impact on canine health and the direction of breeding. 
A dog must move and breath normally
The BSI, drawn up by the Nordic Kennel Union, is the result of extensive collaboration between dog show judges, breed clubs, veterinary surgeons and animal health insurance statistics.
Originally, 39 breeds that required special observation from judges on possible exaggerated features were listed in the BSI. Among others, included were brachycephalic breeds, toy breeds, very large molossoid breeds as well as breeds with chondrodystrophic (disproportionate) growth retardation.
After judging a breed, judges will draft a report on their observations, which will be delivered to the relevant breed club. These reports will be used to monitor the situation of each breed and to update the BSI. Judges may draft reports on any breed, including those not included in the list of breeds in the BSI. This can lead to a breed being taken under observation and, if necessary, getting added to the BSI.
According to the BSI, all dogs must be able to breath well. A dog must not have any problems related to eyes, bite or teeth, skin and coat, movement or behaviour. A dog must not be overweight. A dog must not either be presented in an exaggerated manner. 
Exaggerations in breed-specific features may be connected, for instance, to the dog's construction, behaviour, movement, eyes, ears, wrinkled skin or amount of coat. Serious exaggerated features are issues related to breathing and heat regulation brachycephalic breeds may suffer from.
BSI were introduced in Finland in 2015
The BSI work was initiated by the Swedish Kennel Club, SKK, and the Swedish BSI document was applied in practice at dog shows from 2009. In 2012, the Nordic Kennel Union decided on making a common Nordic BSI document, based on the SKK inventories, routines and experience, as well as studies from the other Nordic kennel clubs. The first edition of the Nordic Kennel Union BSI was finished in March 2014. 
The BSI were introduced in Finland in June 2015. The BSI reports are filled out at international dog shows as well as at breed specialty shows for breeds under observation.
The Nordic Kennel Union working group in charge of the BSI revised the instructions this spring. Some breeds listed in the earlier edition of the BSI were now removed: West Highland White Terrier, Dachshunds, Flat-Coated Retriever, Irish Wolfhound and Borzoi. Breeds added to the revised list are Czechoslovakian Wolfdog, Saarloos Wolfdog and Azawakh. 
– The BSI reports are sent to the Finnish Kennel Club. The Finnish Kennel Club then makes summaries of the reports, explains Paula Rekiranta, Introducer and Secretary of the FKC Show and Judges Committee. One should be thorough when filling out the report; by these forms, breed clubs are provided with important data about their respective breeds.
Appendices
Breed Specific Instructions
BSI report form
For more information
Paula Rekiranta 
Introducer and Secretary of the FKC Show and Judges Committee
paula.rekiranta
kennelliitto.fi
tel. (09) 8873 0219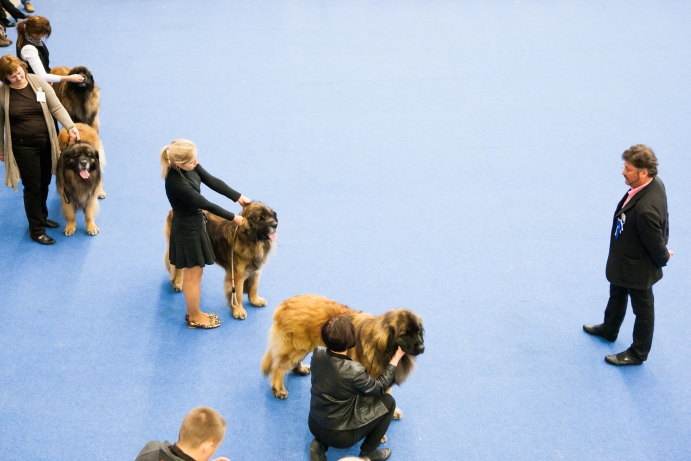 Photo: Jukka Pätynen